Wholesale "Preserve" screenprint poster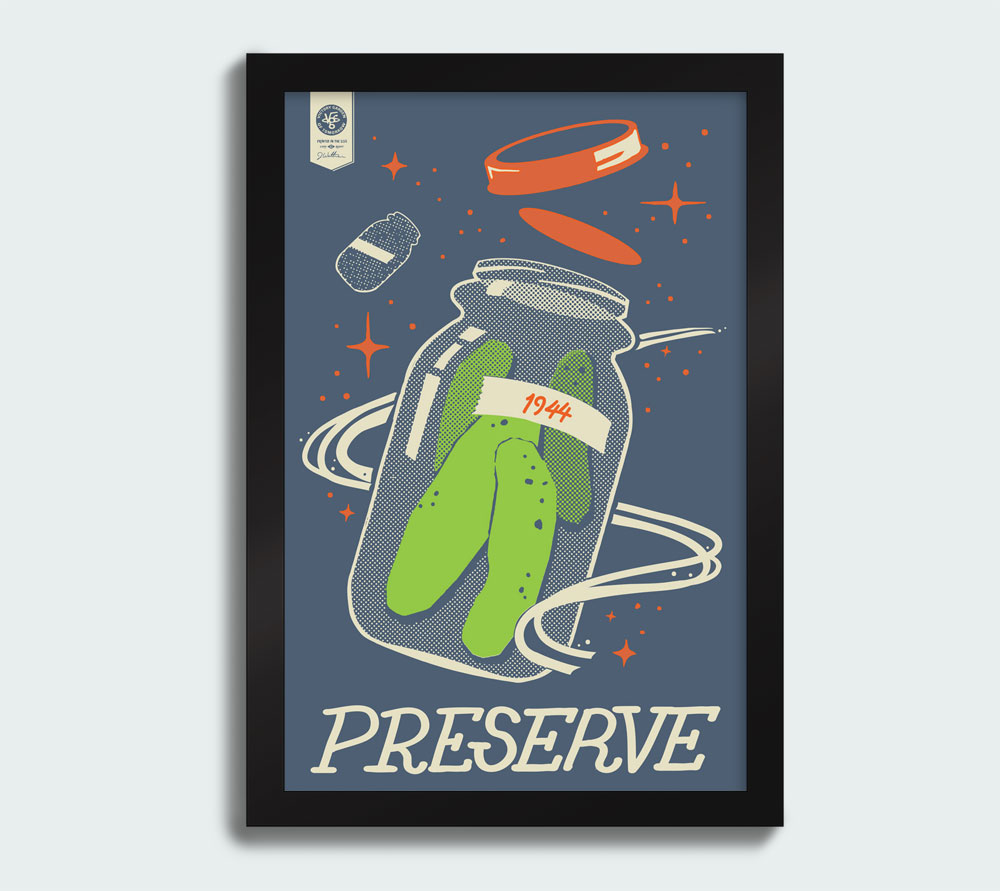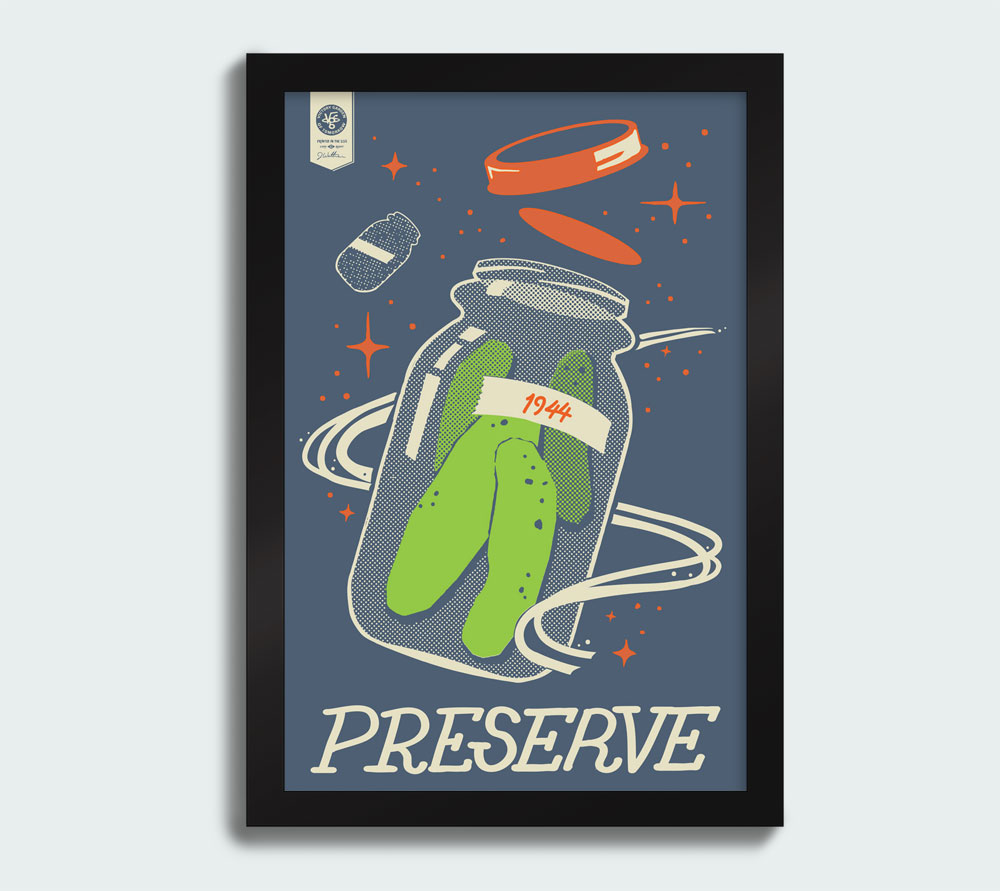 sale
Wholesale "Preserve" screenprint poster
This is a Wholesale Buyer Listing Only. Total Order must be at least $50 to qualify for wholesale prices.
Yes—those are space pickles.
Space is a vacuum, the perfect place to can. These whole pickles, like the first spacemen, are within a secure capsule, safe to venture and go where no pickles have gone before. And in 1944 the Victory Garden slogan was: "Grow more in '44!"
Today preserving food has re-emerged as a popular household activity. I find canning technology fairly easy to master yet fascinating to comprehend.
SIZE: 12 in. x 18 in.
PRINT: 3-color Screen-print on archival paper
EDITION: Limited 500
MADE in the United States, Ships flat.