Wholesale "Pickle Dreamin' " floursack towel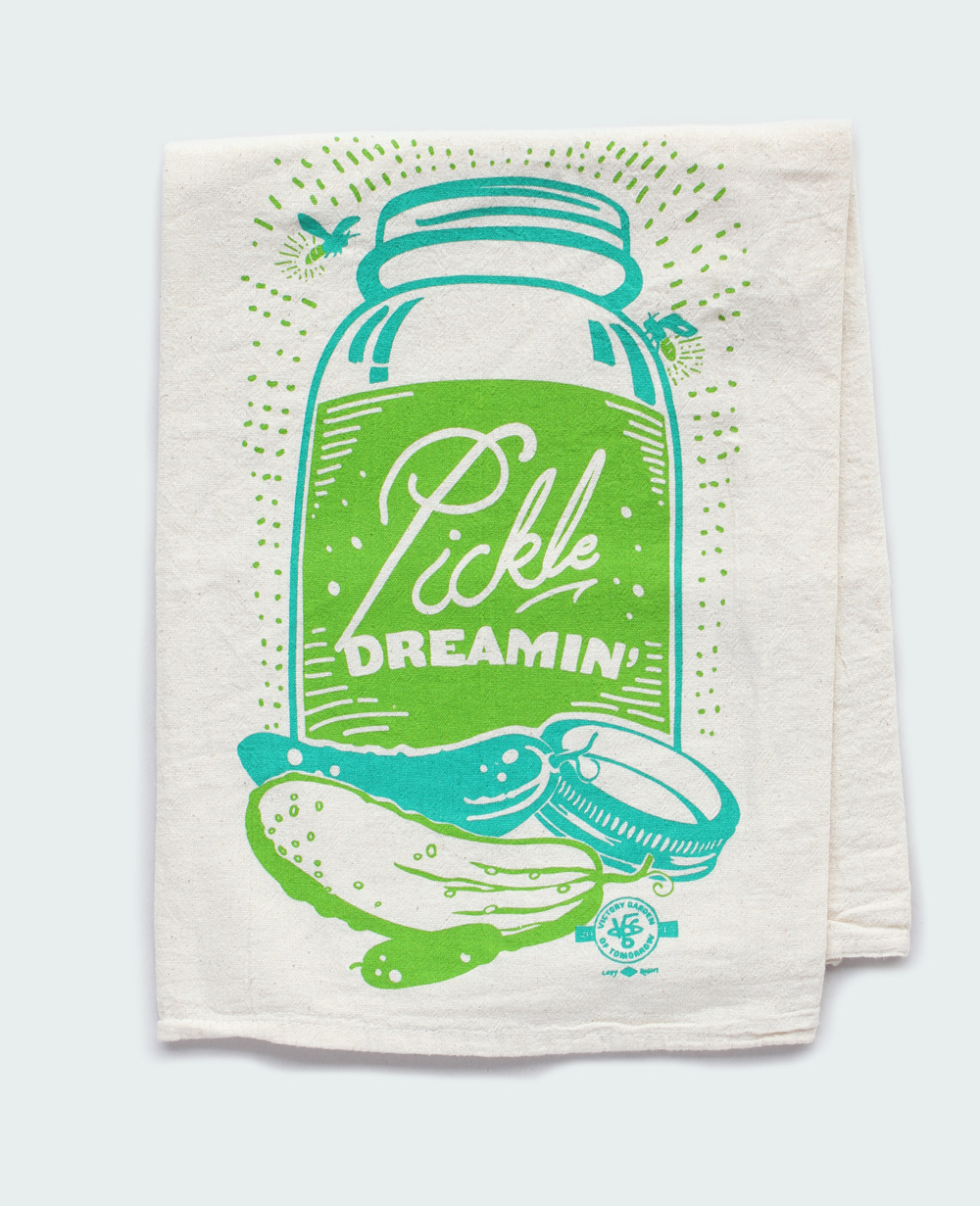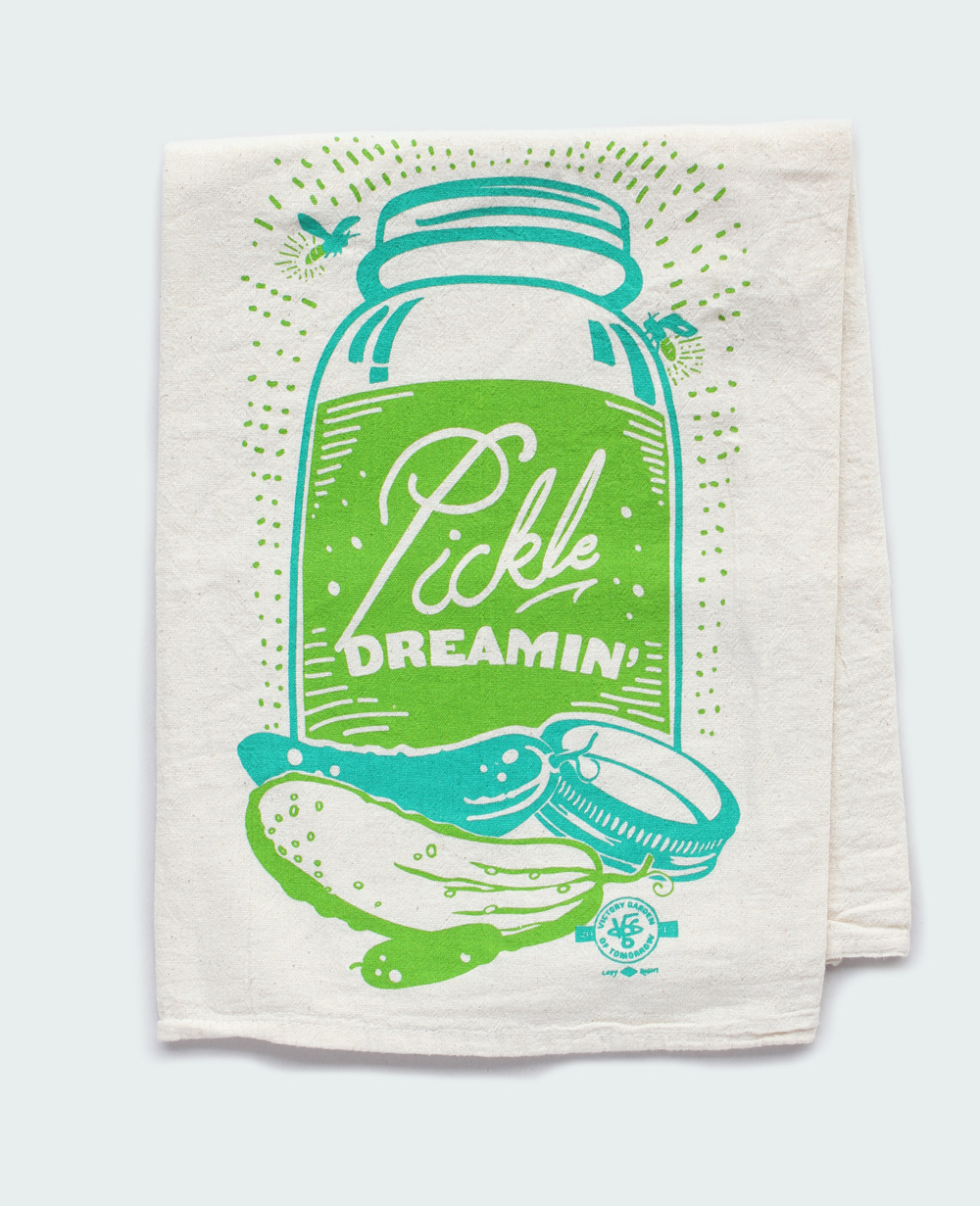 sold out
Wholesale "Pickle Dreamin' " floursack towel
This is a Wholesale Buyer Listing Only. Total Order must be at least $50 to qualify for wholesale prices.
These classic kitchen items are something your great-grandmother would recognize. There are a hundred uses for a floursack towel like this. Cleaning, wrapping, carrying, drying, you name it!
Regular housewives would buy flour in 50 lb. sacks. The sacks were a thin, square weave cotton fabric. When they were empty, the bags would be cut open, the edges would be seamed to become a sturdy and useful kitchen cloth.
SIZE: 26 in. x 24 in. approx
MATL: unbleached 100% cotton
EDITION: Open 2-color screenprint
PRINTED in Portland, Oregon