Wholesale "Mobilize for your Farm Market" color poster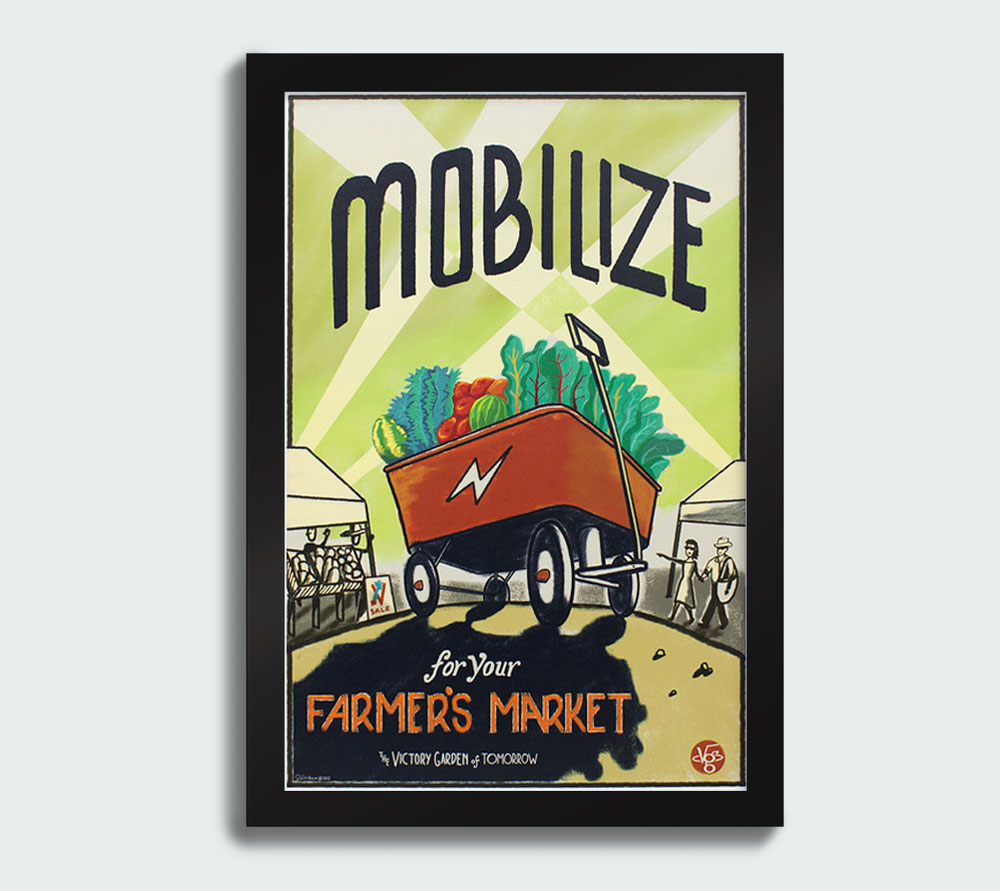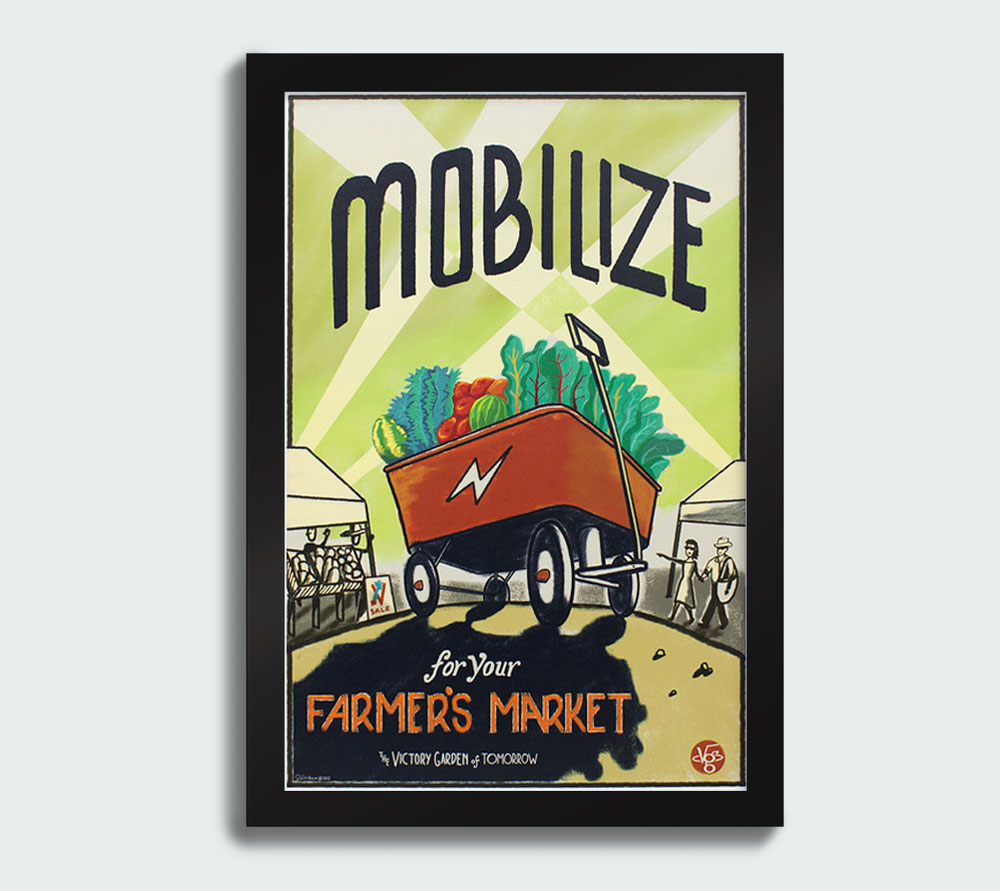 sale
Wholesale "Mobilize for your Farm Market" color poster
This is a Wholesale Buyer Listing Only. Total Order must be at least $50 to qualify for wholesale prices.
I think that the bold explosion of Farmer's Markets over the last 10 years speaks to our collective desire to engage in community, to get ourselves closer to the sources of what we consume, and rediscover our roles as neighbors, citizens, and cooks.
With "Mobilize", I hope to demonstrate that the simple sidewalk wagon, in the service of a Farmer's Market, is a powerful, urgent force that has, perhaps, the allure of the old World's Fairs.
SIZE: 12 in. x 18 in.
PRINT: Offset Press on archival paper
EDITION: Open
MADE in the United States, Ships flat.