Wholesale- Our New Frontier 2019 Calendar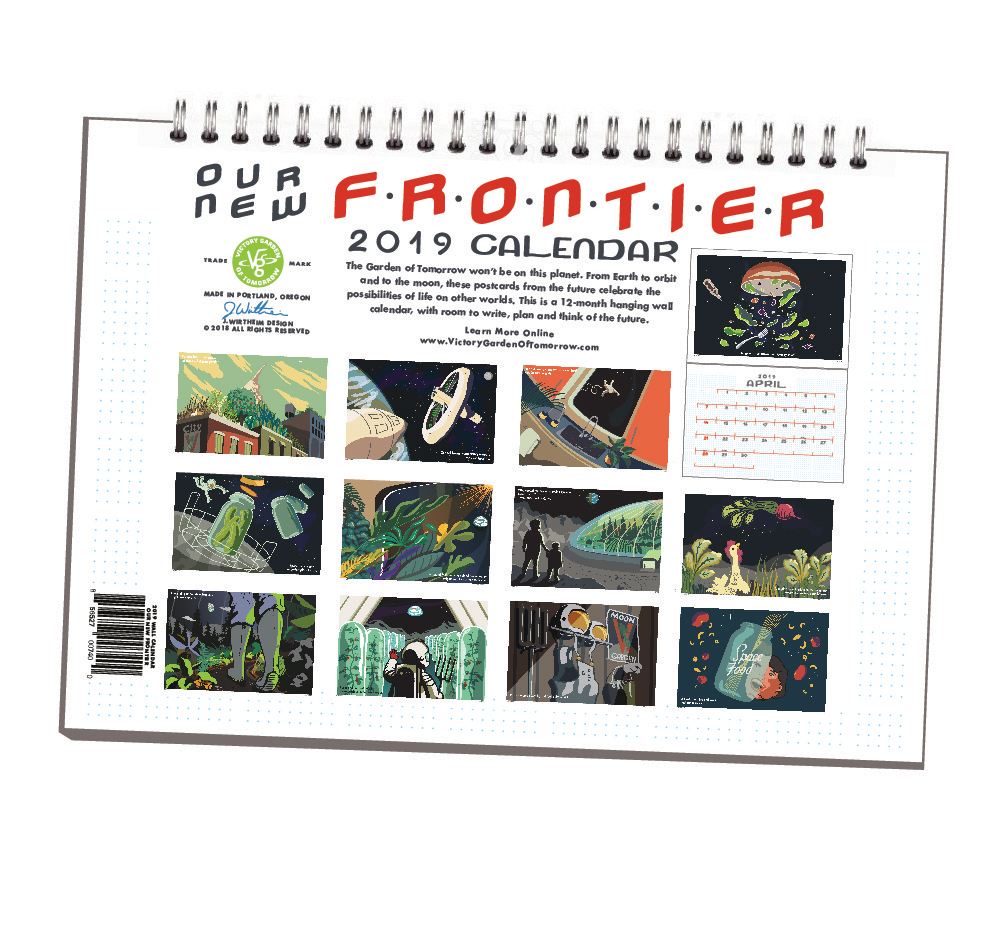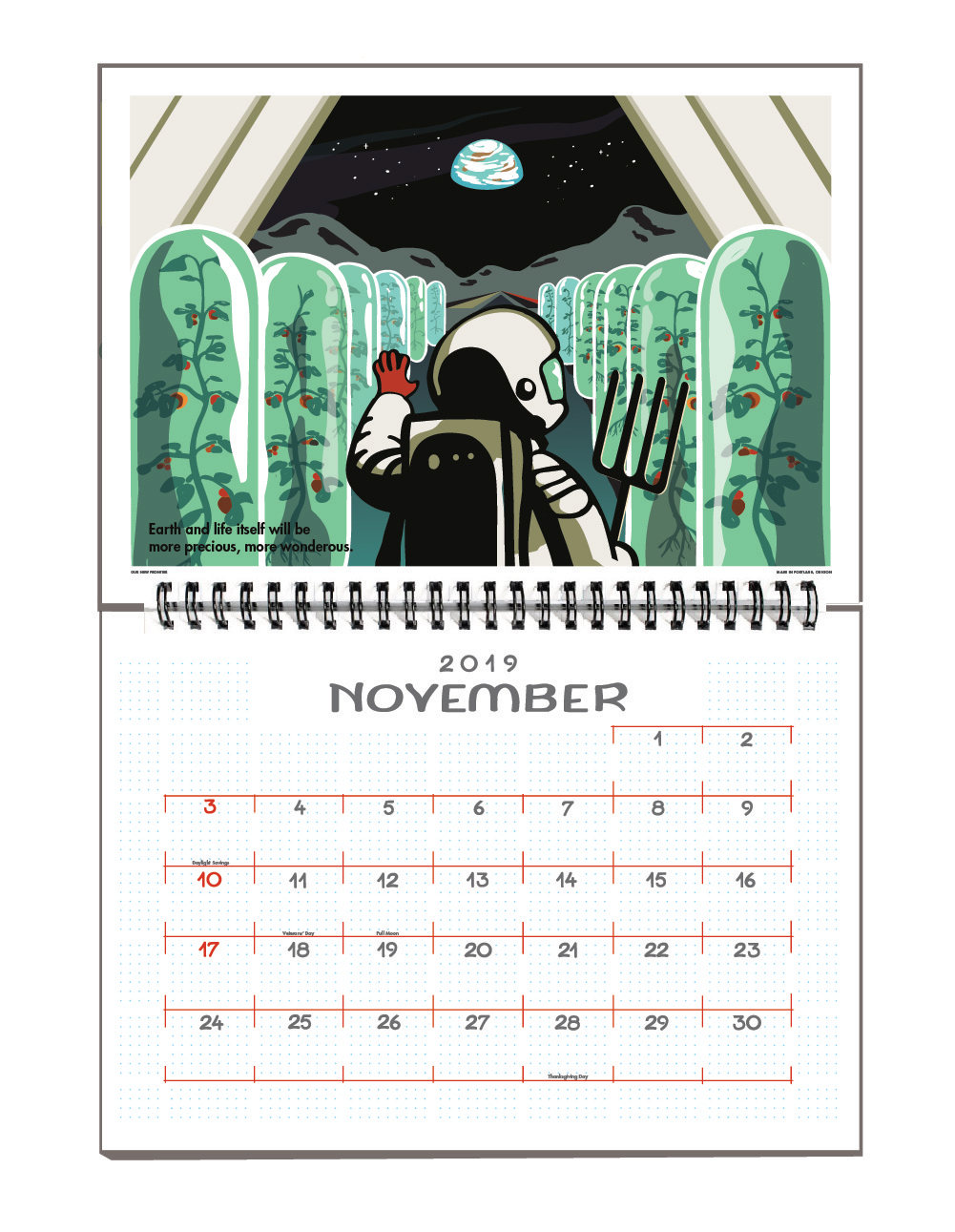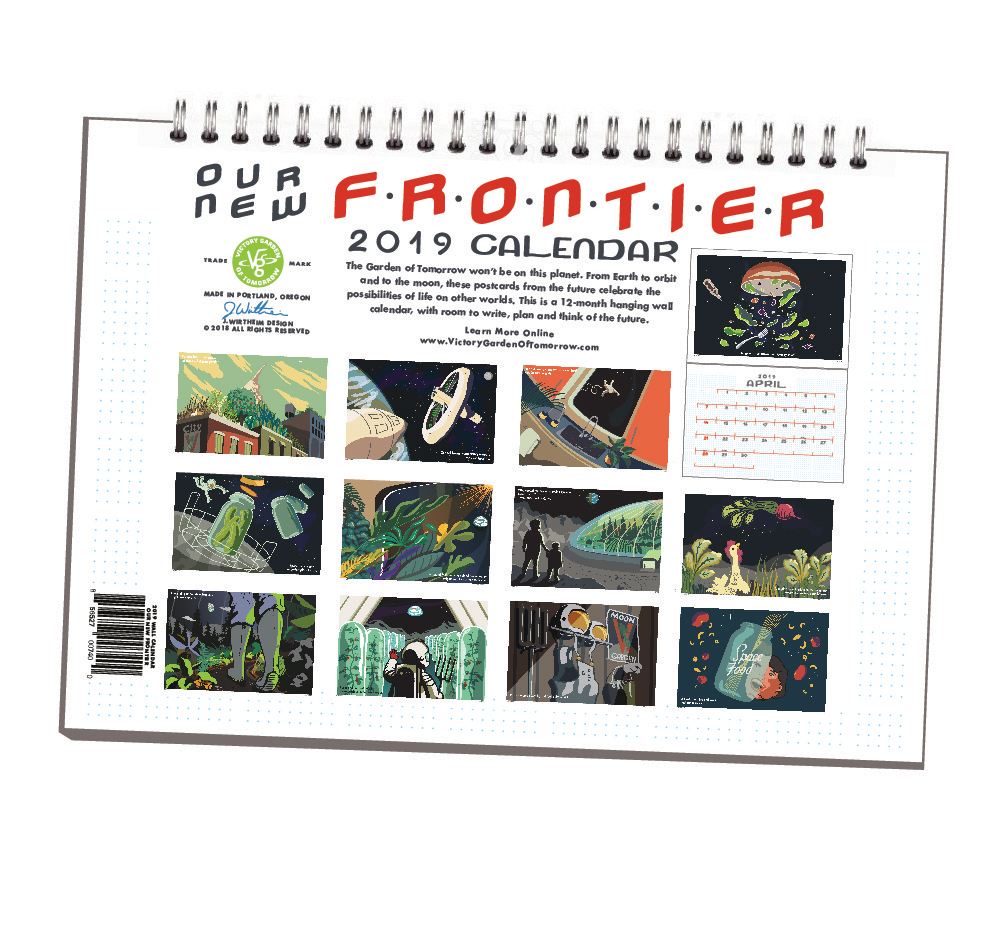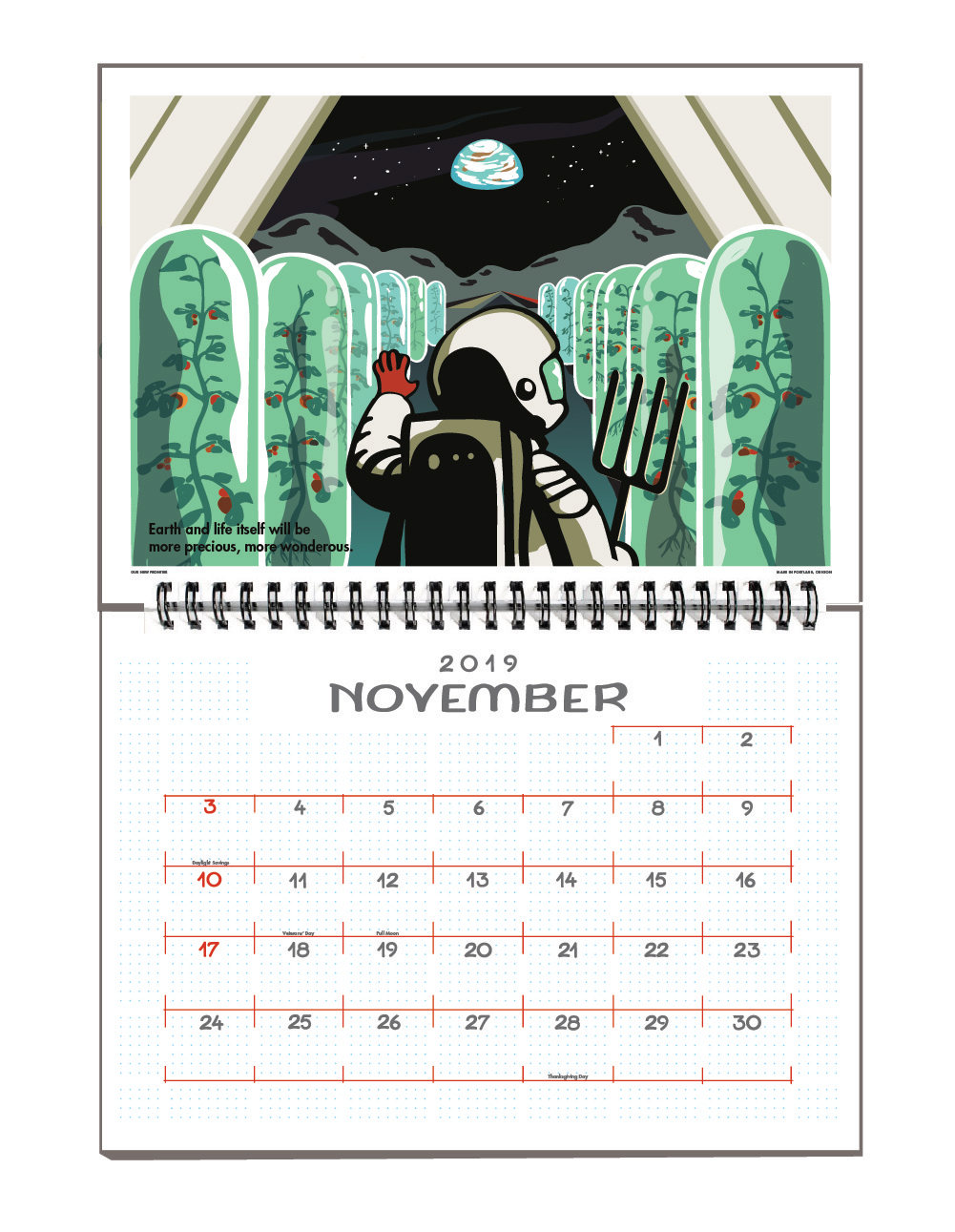 sale
Wholesale- Our New Frontier 2019 Calendar
This is a Wholesale Buyer Listing Only. Total Order must be at least $50 to qualify for wholesale prices.
To dream once again—about Our New Frontier! That's where our 2019 Calendar takes us, on a journey off this planet, into orbit and back to the moon. And along the way, our astro-pioneers will eat well. Because the Garden of Tomorrow won't be on this planet.
As part of the Space Garden Series, we remember that "wherever we go, so does a farm." Fresh food will be an important part of space pioneering. Long space missions demand it. Fresh food, something that will never go out of style, is required by the human body and soul. I can only imagine the stress of being off-planet for so long, but I can imagine how fresh fruit, vegetables and more would make that experience so much better.
How about taking a walk in a moon-based bio-dome garden? Might be real nice if you've been living in a space capsule. To imagine, to dream, and to dare—that's what awaits us on Our New Frontier!
SPEC: 12-month hanging wall calendar
SIZE: 7 in. x 10 in., opening to 14 in. x 10 in.
PRINT: Offset press, smooth heavy-weight paper
BINDING: Wire-O
MADE in Portland, Ore.