"We Need More Gardens" - Beekeeper Edition poster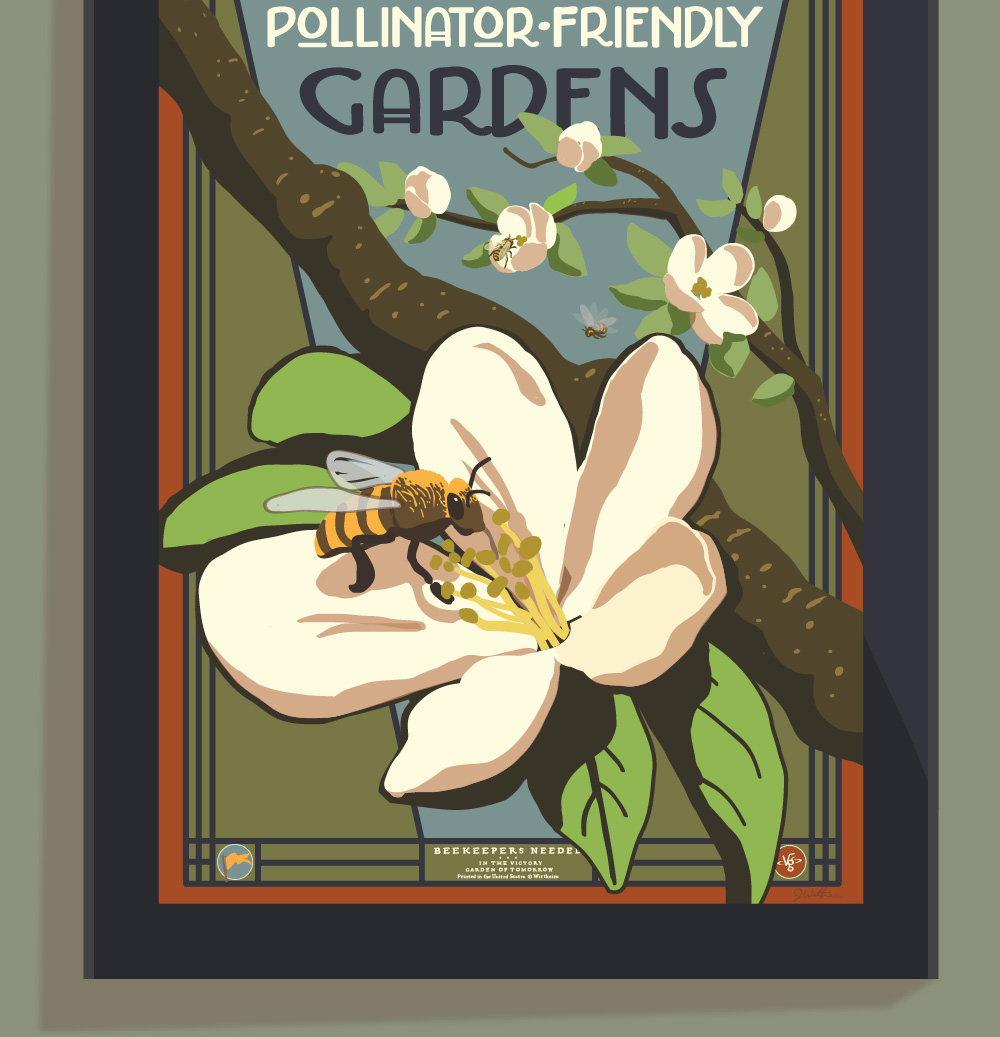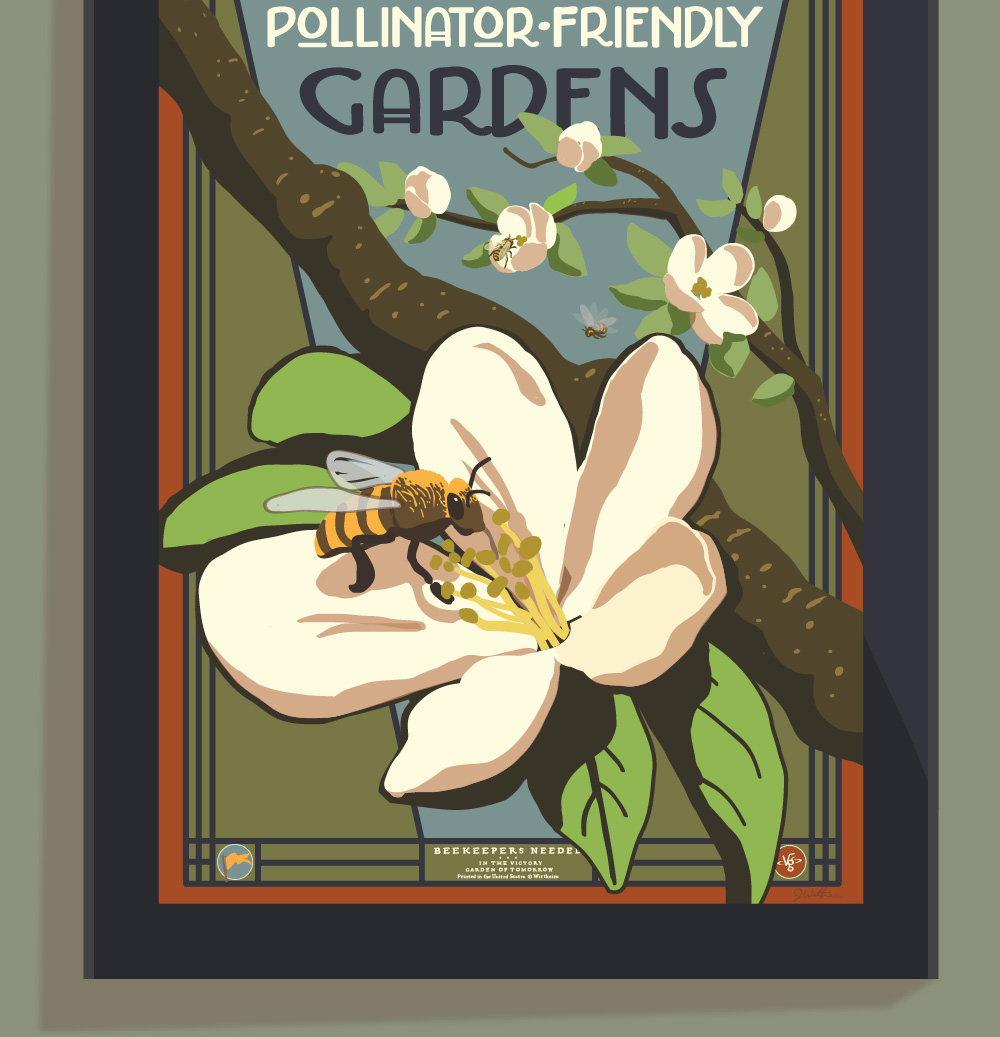 "We Need More Gardens" - Beekeeper Edition poster
Bees all over America need your help. Lend a hand to your neighborhood hives by avoiding pesticides and planting more flowering trees and bushes. The little insects will boost your fruit yield and thrive on the nectar and pollen.
Our framing option is a 1-1/2" wood frame, in a choice of colors, wired to hang. The Michael is our exclusive poster frame design, hand-made here in Portland, Oregon of solid poplar.
SIZE: 12 in. x 18 in. and 8 in. x 12 in.
PRINT: Offset Press on archival paper
EDITION: 2019 Second, Open
MADE in the United States, Ships flat.
FRAMING OPTION: 12 x 18 Wood Frame 1.5" with glass + $60