"Sagra di Radicchio" Puntarelle 12x18 color poster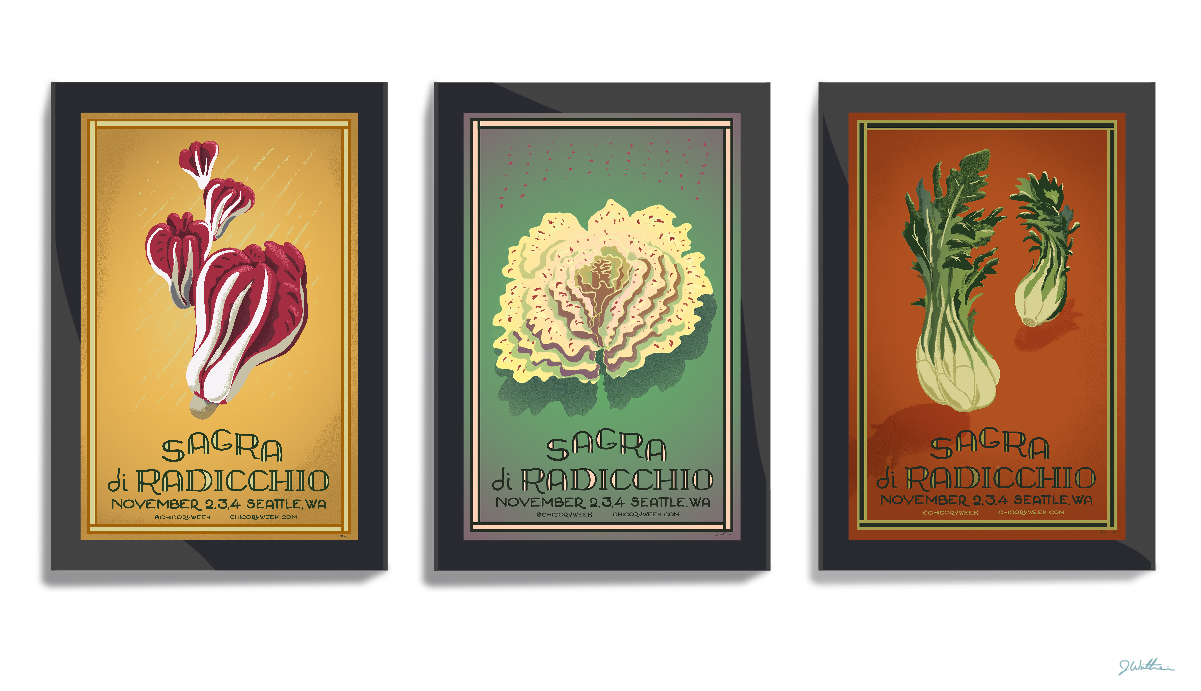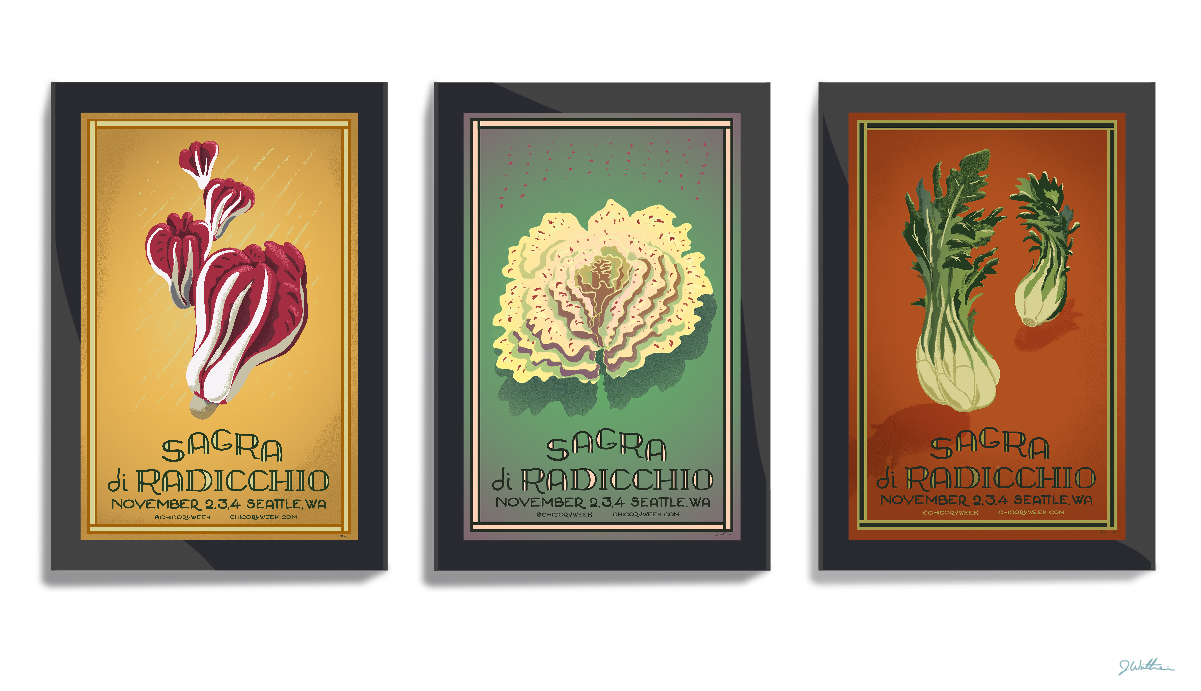 "Sagra di Radicchio" Puntarelle 12x18 color poster
Presenting a Chicory Ballet! That was the picture I had in mind as I created this special set of illustrated posters for the First Annual Sagra di Radicchio happening in Seattle this November. Each poster in the set of three presents our Radicchios as a dancer celebrating the harvest. Collect a single print, or the whole set.
Puntarelle, with its leafy stems, often appears to me to be reaching out. So I envisioned the chicories to be partner dancing, turning with each other, reaching out.
Our framing option is a 1-1/2" wood frame, in a choice of colors, wired to hang. The Michael is our exclusive poster frame design, hand-made here in Portland, Oregon of solid poplar.
SIZE: 12 in. x 18 in.
PRINT: Offset Press on archival paper
EDITION: Open
MADE in the United States, Ships flat.
FRAMING OPTION: Wood Frame 1.5" with glass + $60