Re-Using is Recycling - 11x14 poster print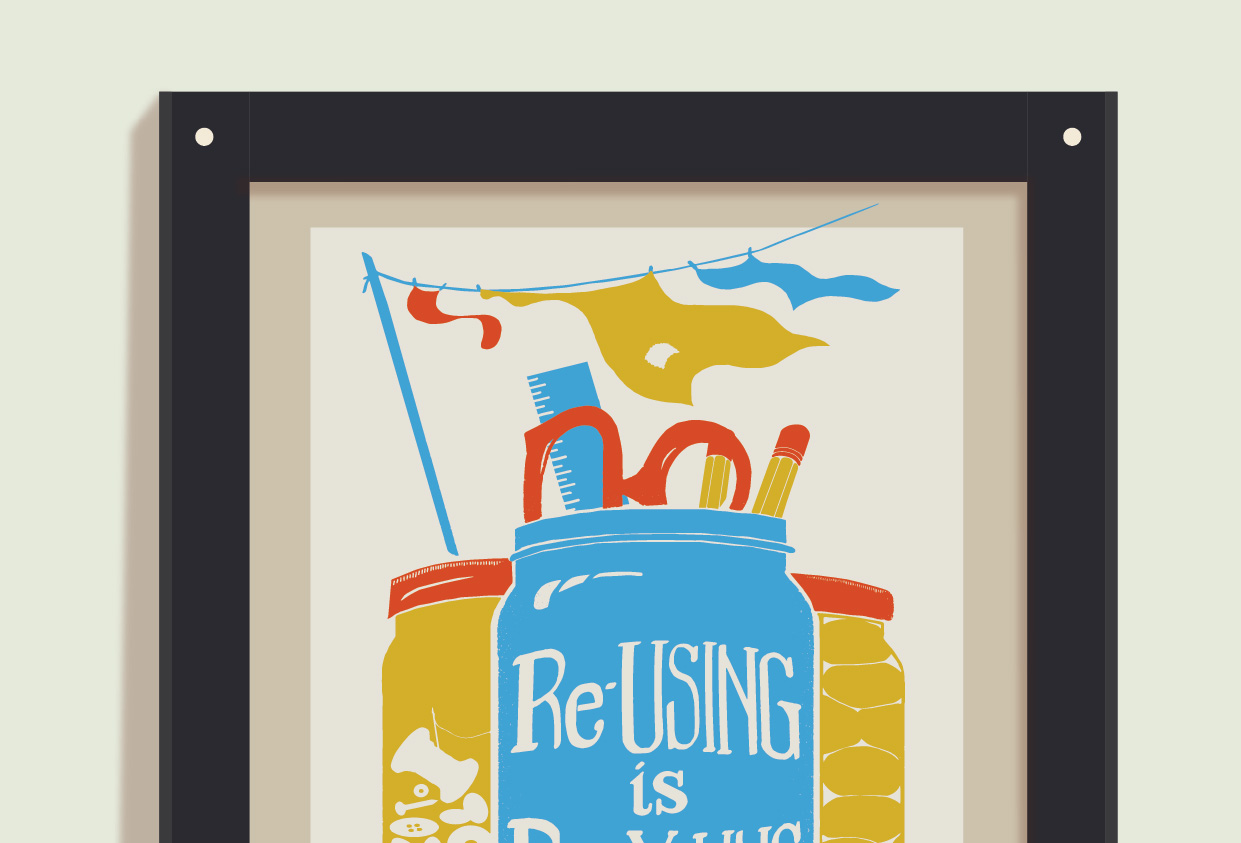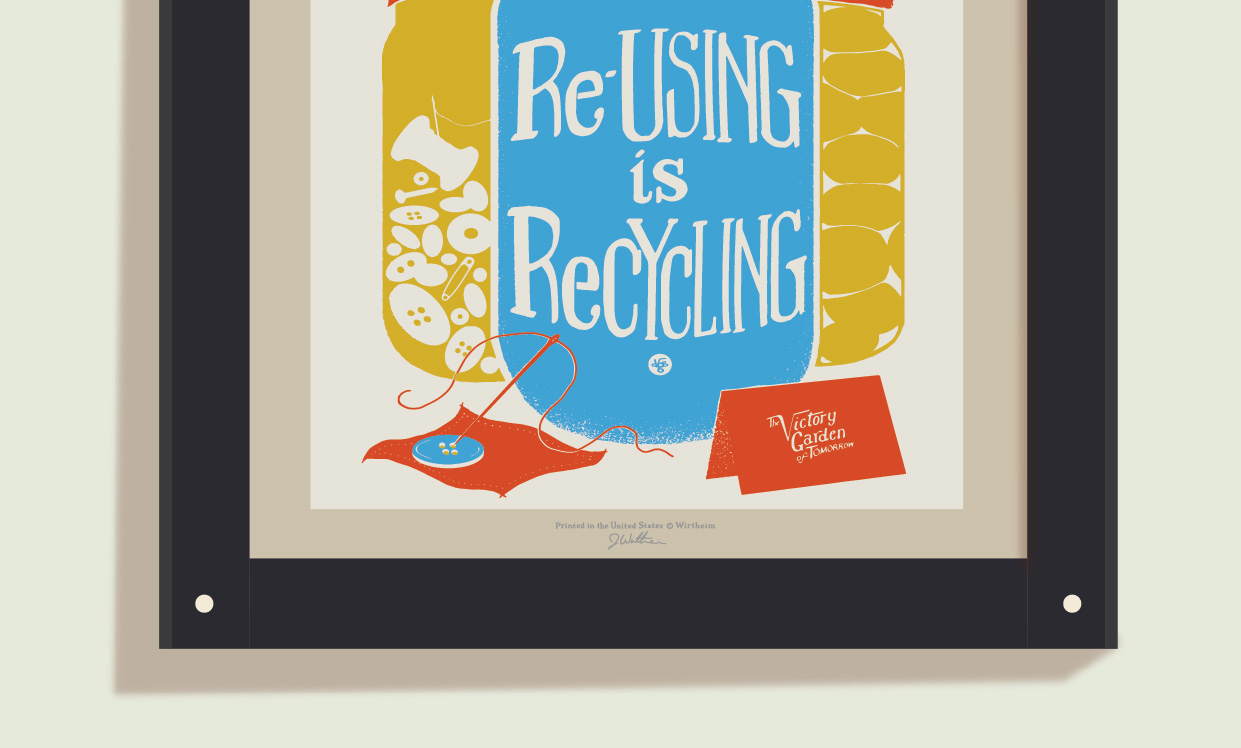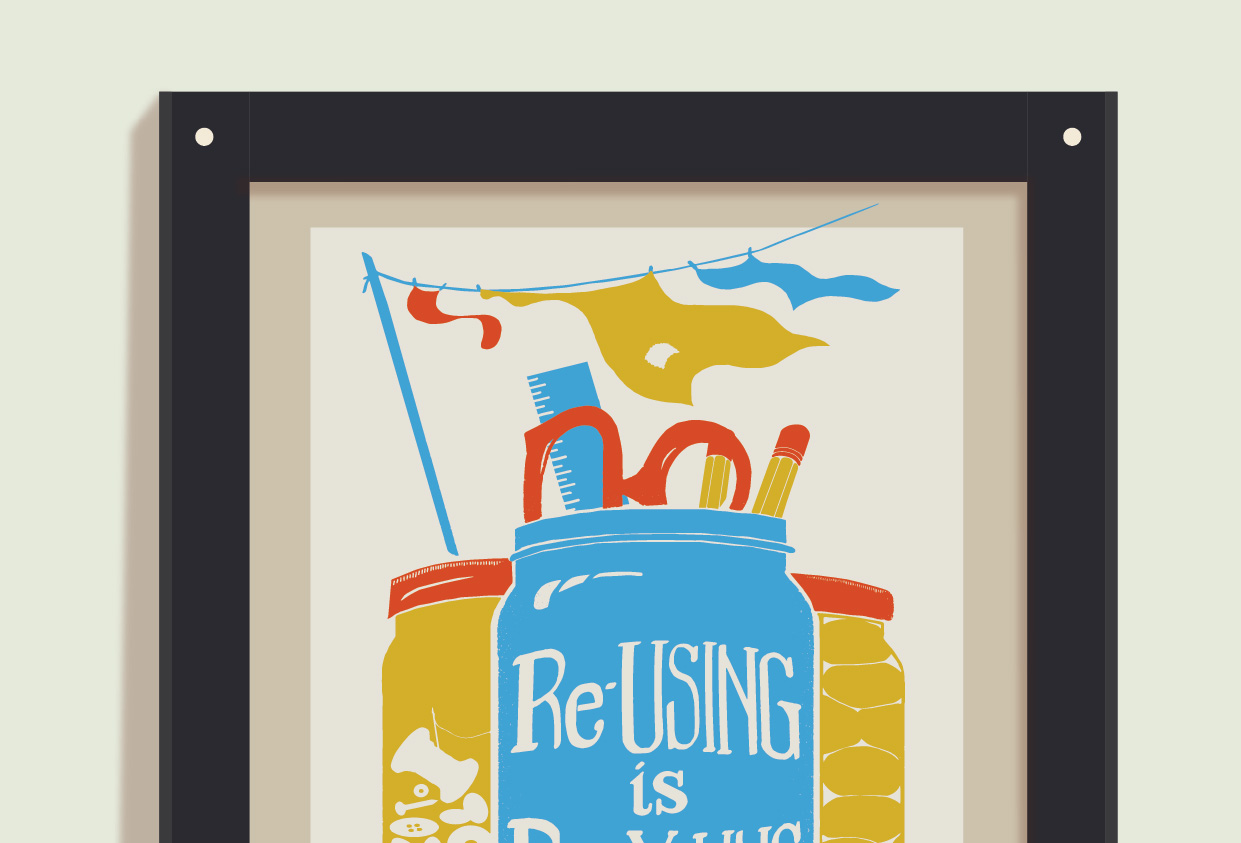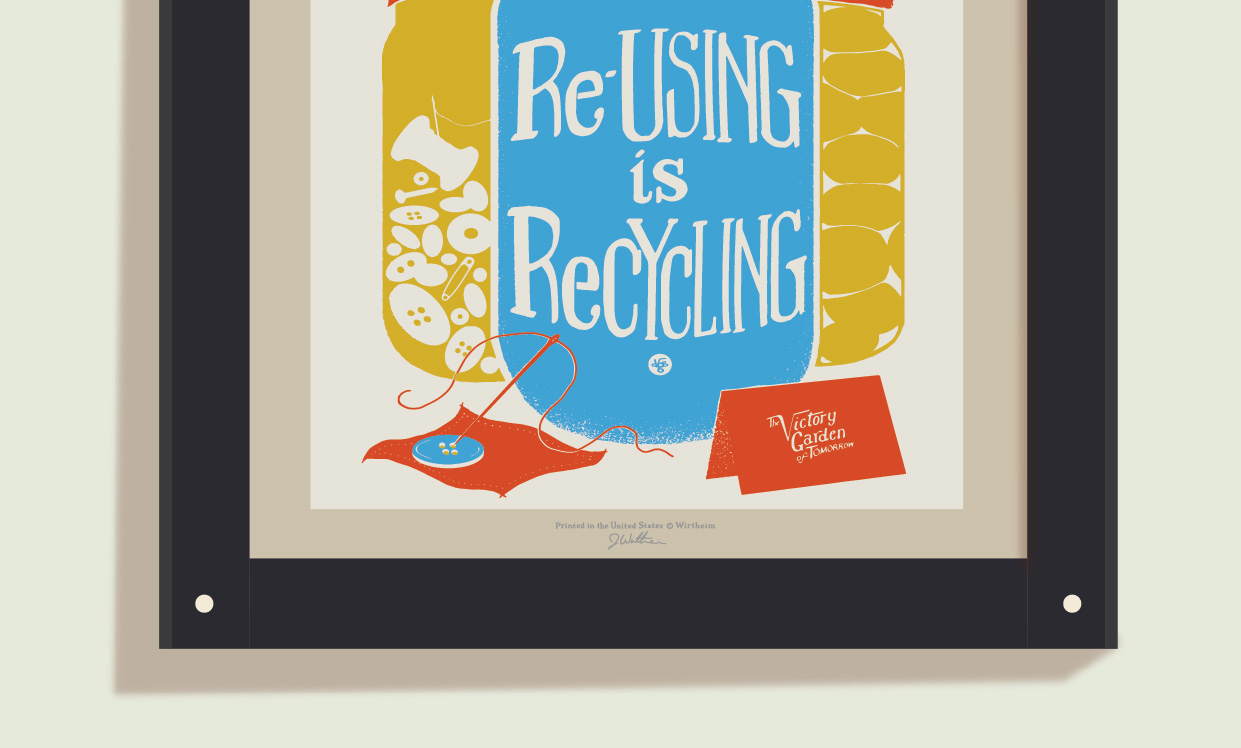 Re-Using is Recycling - 11x14 poster print
Making use of old stuff is the best way to recycle. Store your collections in used jars, just like Grandpa. Make something new from something old, and set out "free boxes" of unwanted materials. I love finding interesting used things in the curb-side "free boxes" of Portland.
Our framing option is a 1-1/2" wood frame, in a choice of colors, wired to hang. The Michael is our exclusive poster frame design, hand-made here in Portland, Oregon of solid poplar.
SIZE: 11 in. x 14 in.
PRINT: Offset Press on archival paper, unframed
EDITION: Open
MADE in the United States, Ships flat.
FRAMING OPTION: Wood Frame 1.5" with glass + $60