"Lot's to Eat This Orbit" Space Garden poster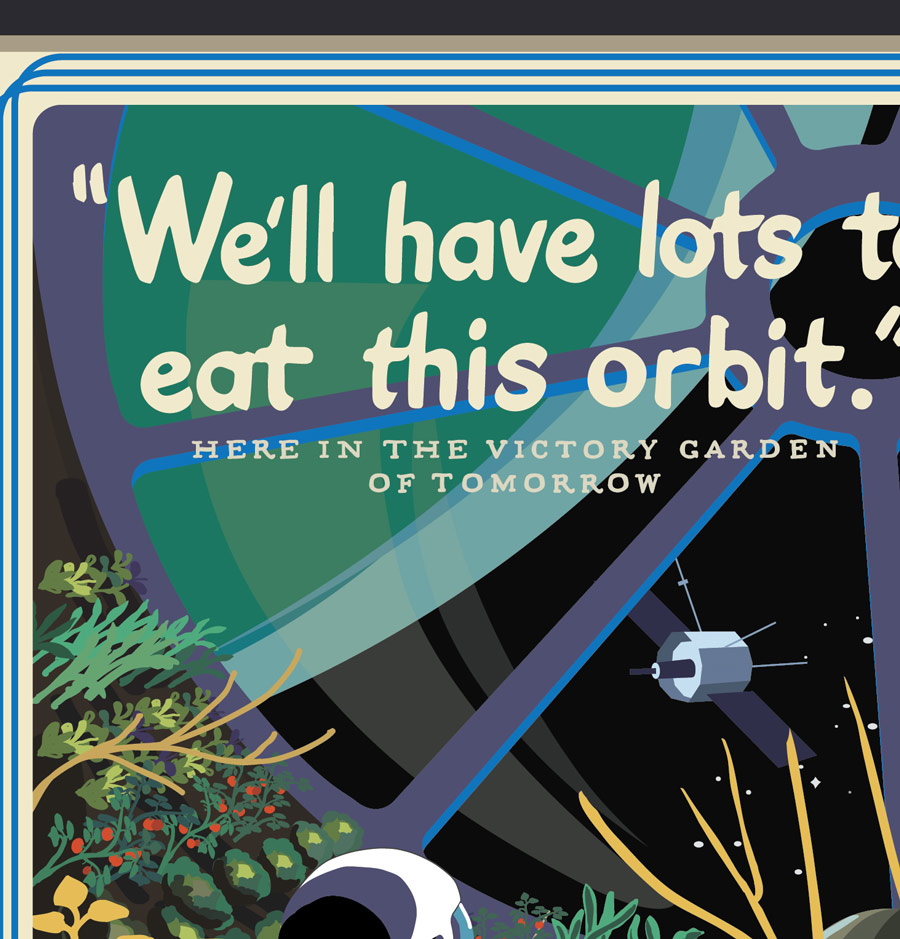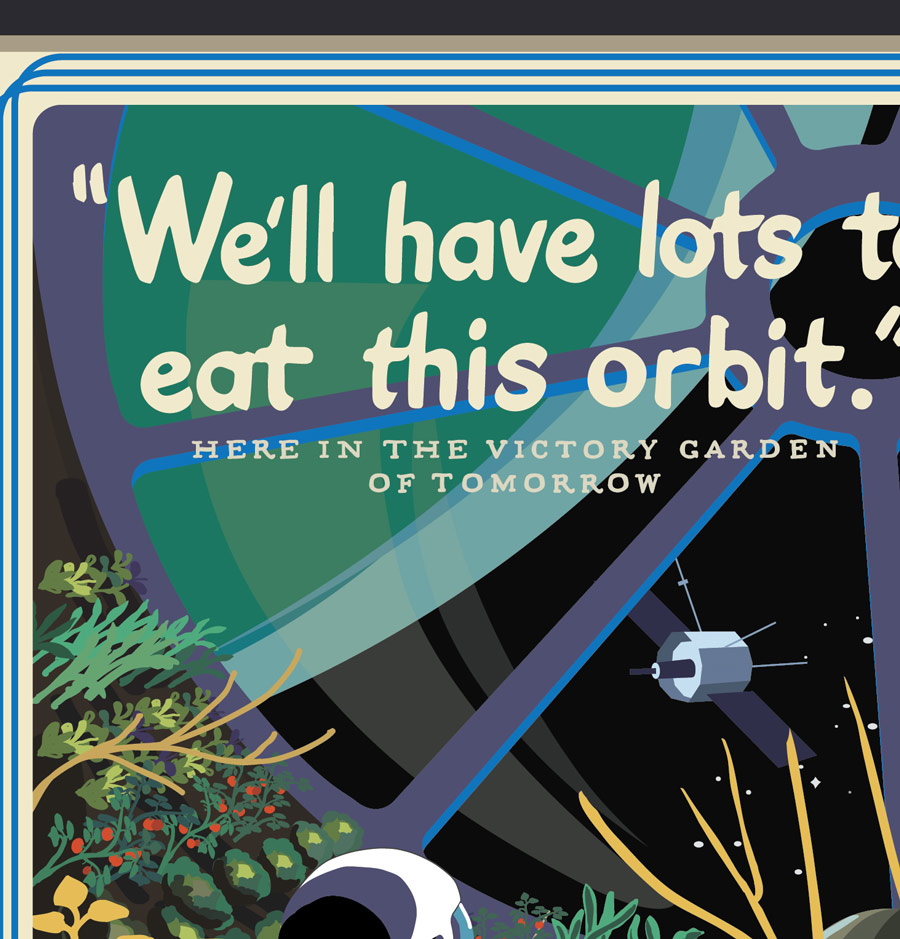 "Lot's to Eat This Orbit" Space Garden poster
Humans aren't the only living things that will be exploring the solar system: where we go, so do fresh edibles. They are crucial for life, and will certainly be part of our future space explorations. Here, I imagine a space garden of the future, complete with a hen house and a view.
Our framing option is a 1-1/2" wood frame, in a choice of colors, wired to hang. The Michael is our exclusive poster frame design, hand-made here in Portland, Oregon of solid poplar.
SIZE: 12 in. x 18 in. and 8 in. x 12 in.
PRINT: Offset Press on archival paper
EDITION: Open, Space Garden
MADE in the United States, Ships flat.
FRAMING OPTION: 12 x 18 Wood Frame 1.5" with glass + $60