"Homegrown" Space Garden poster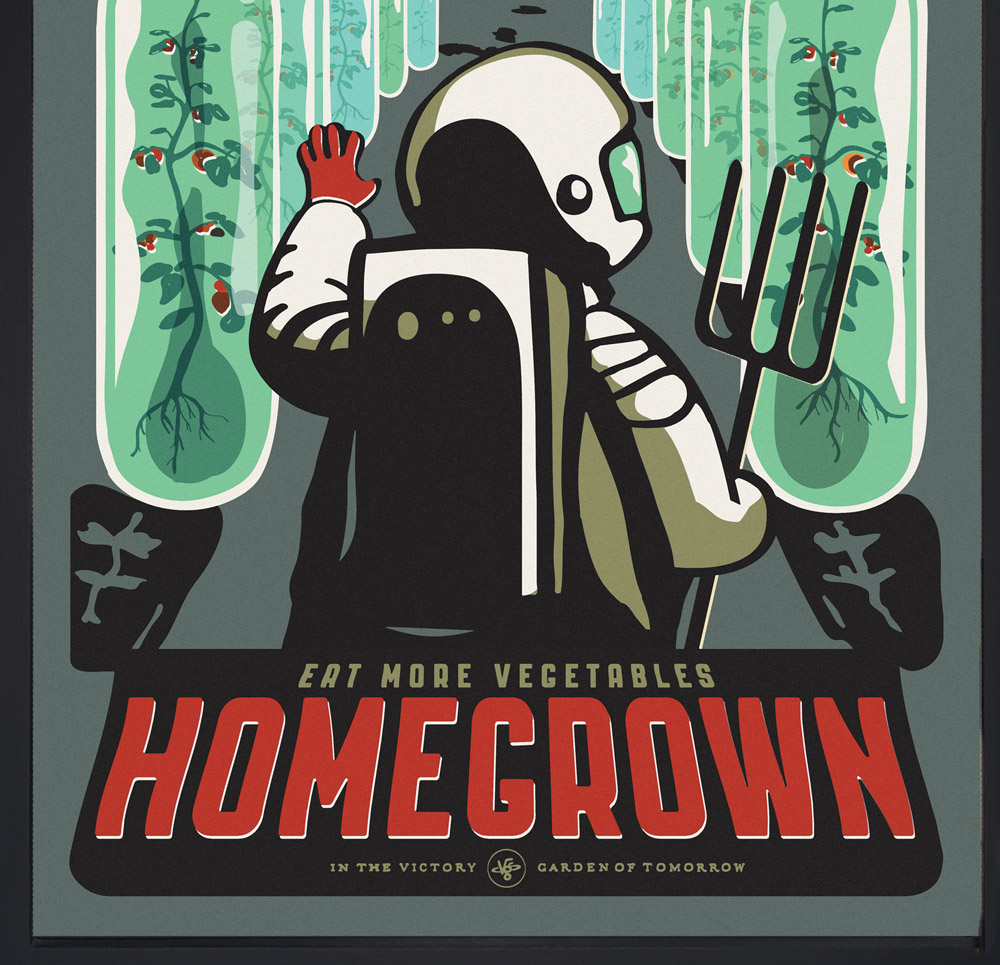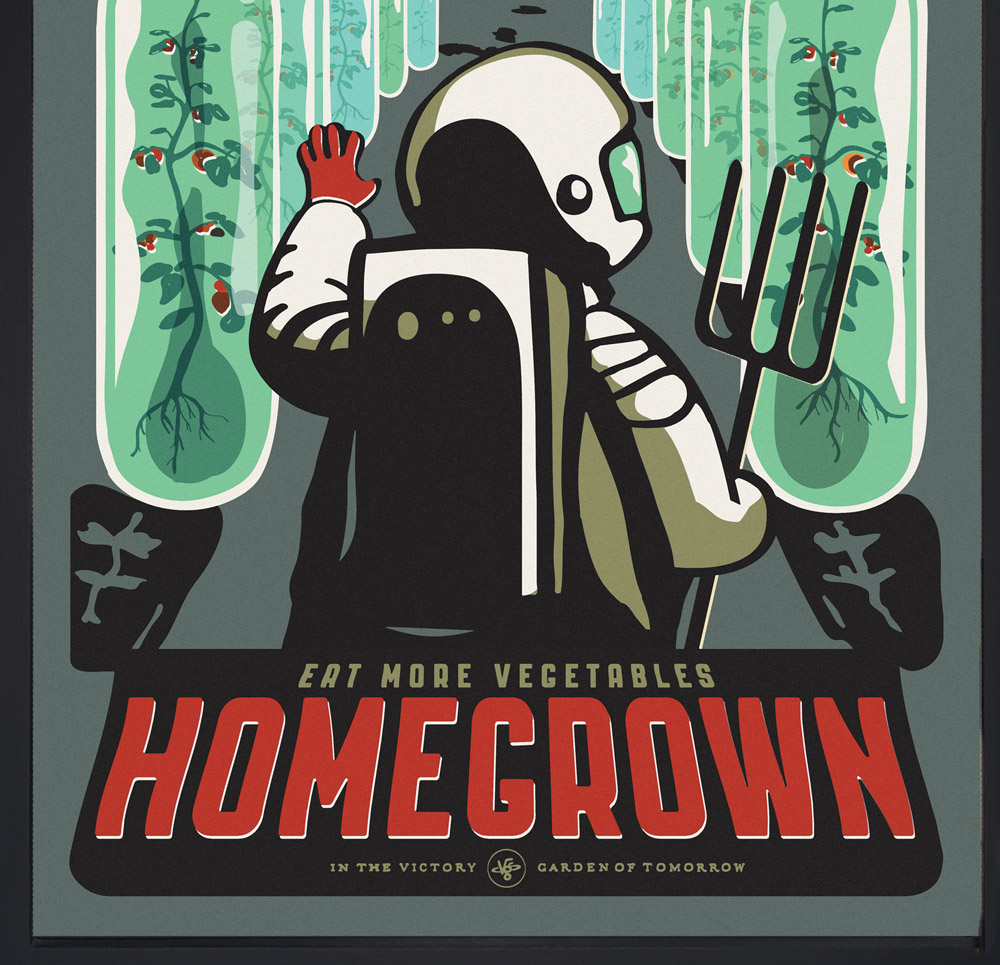 "Homegrown" Space Garden poster
Anywhere humans go, so will a farm garden. I like thinking about that, and begin to imagine where people will be living in the future. Its interesting to also think of pioneers of the past, Oregon Trail people for example, who's first task was to setup a homestead, grow food and obtain water. I don't think things will change much. Because fresh food will never go out of style.
Our framing option is a 1-1/2" wood frame, in a choice of colors, wired to hang. The Michael is our exclusive poster frame design, hand-made here in Portland, Oregon of solid poplar.
SIZE: 12 in. x 18 in. and 8 in. x 12 in.
PRINT: Offset Press on archival paper
EDITION: Open
MADE in the United States, Ships flat.
FRAMING OPTION: 12 x 18 Wood Frame 1.5" with glass + $60