"Forward!" Classic Edition poster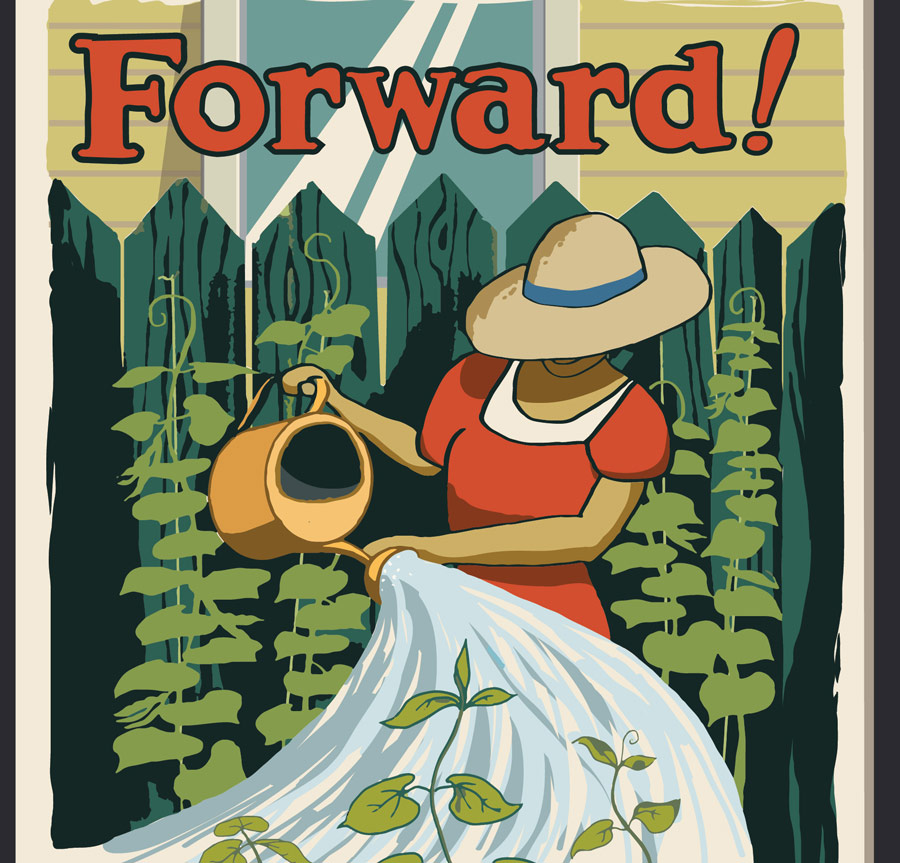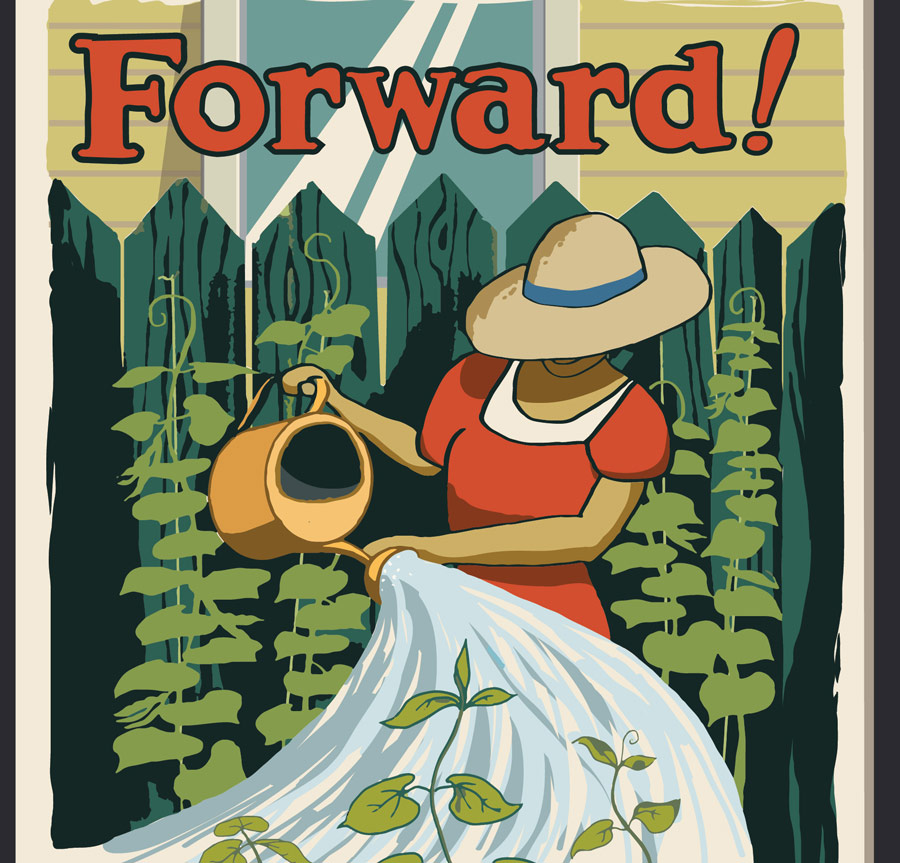 "Forward!" Classic Edition poster
Here we go: Forward means progress in our communities! Grow more edible gardens and teach others about the value and miracle of fresh foods. I always found pole beans to be an easy and abundant thing to plant and grow--especially for those urban and suburban dwellers where space is limited. I hope this captures the momentum of our times; keep it going!
Our framing option is a 1-1/2" wood frame, in a choice of colors, wired to hang. The Michael is our exclusive poster frame design, hand-made here in Portland, Oregon of solid poplar.
SIZE: 12 in. x 18 in. and 8 in. 12 in.
PRINT: Offset Press on archival paper
EDITION: Classic, Open
MADE in the United States, Ships flat.
FRAMING OPTION: 12 x 18 Wood Frame 1.5" with glass + $60