"Democracy Has Plenty of Room" 12x18 color poster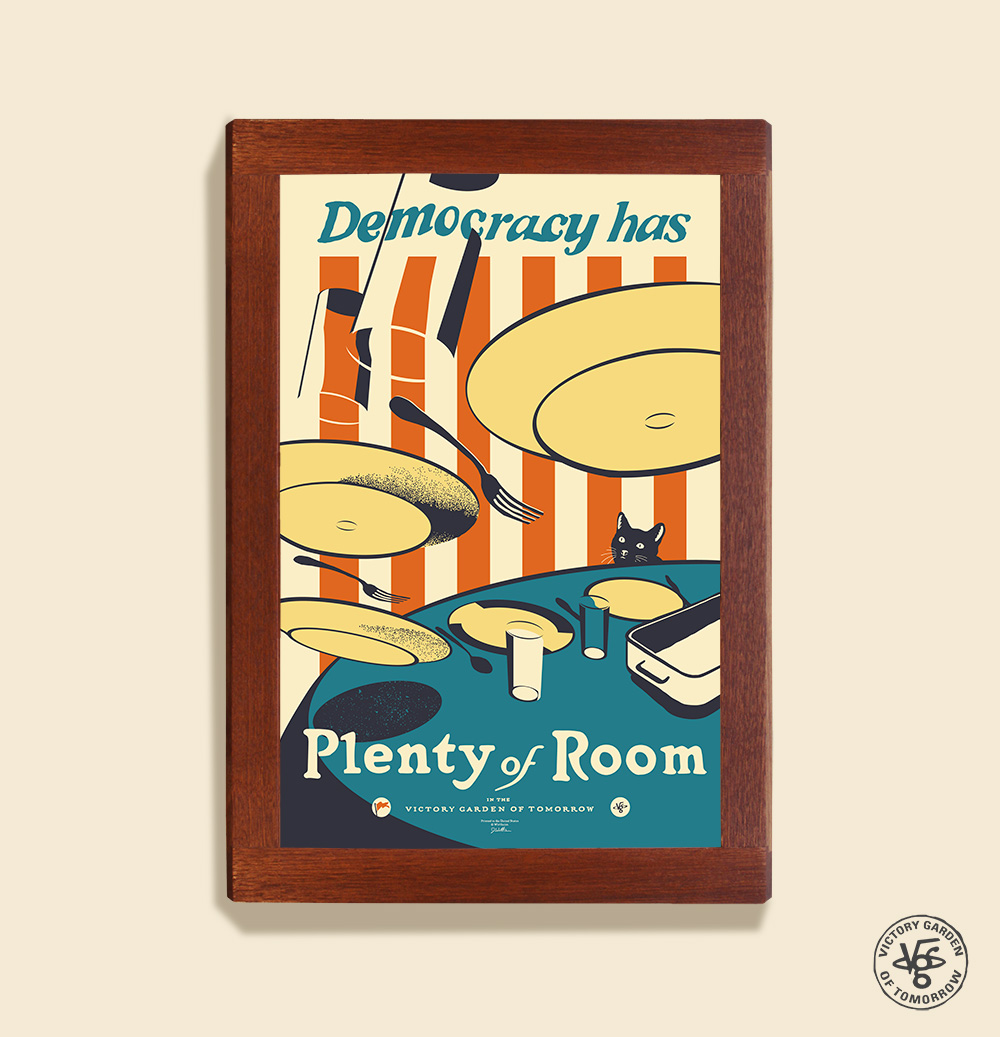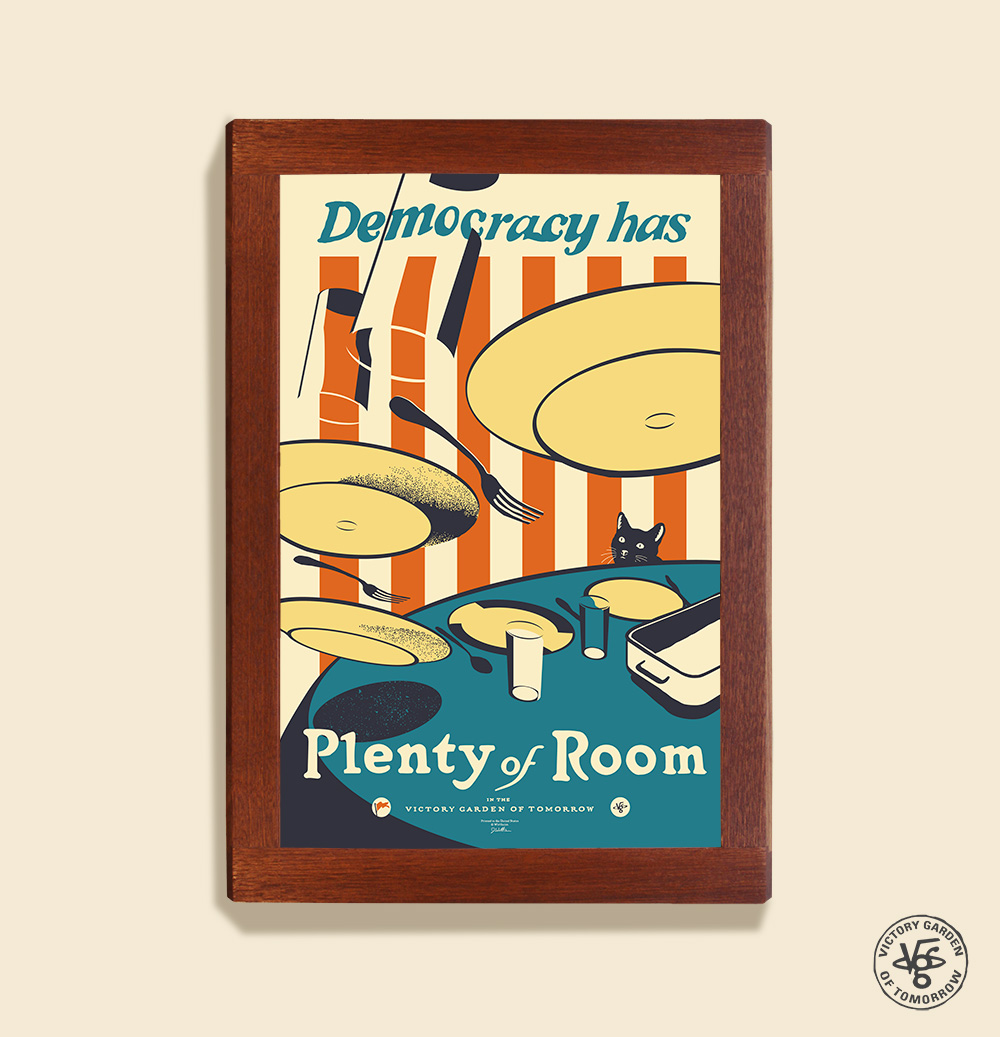 sold out
"Democracy Has Plenty of Room" 12x18 color poster
The center of civility, of democracy itself, is right in your own home. At the dinner table Americans discuss, argue, and share. It represents the core of what I believe: in this land of plenty, we should make room and listen to one another.
SIZE: 12 in. x 18 in.
PRINT: Offset Press on archival paper
EDITION: Open
MADE in the United States, Ships flat.
FRAMING OPTION: Wood Frame 1.5" with glass + $50